Lyela myops (Staudinger, 1881)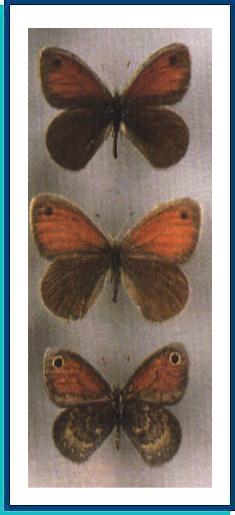 · TYPE LOCALITY. "Ala Tau" [Lepsinsk, Dzhungarsky Alatau, E. Kazakhstan].
· RANGE. From W. Kazakhstan, Turkmenia and Iran across S. Uzbekistan and Afghanistan to Dzhungarsky Alatau and the S. Altai.
· DISTRIBUTION AND VARIATION. In addition to the nominate subspecies which inhabits most of the range, the ssp. tekkensis (Staudinger, 1886) is recorded in Kopet-Dagh, and the ssp. mangystavica Lukhtanov, 1994 in W. Kazakhstan (the Mangyshlak Peninsula). Individuals from S. Ghissar are also likely to deserve a separate subspecific status.
· HABITAT AND BIOLOGY. Steppe and semi-desert habitats up to 2,000 m a.s.l. Flight period: March-May.
Photo and text: Guide to the BUTTERFLIES OF RUSSIA and adjacent territories Volume 1. PENSOFT, Sofia - Moscow. 1997