Erebia cyclopius (Eversmann, 1844)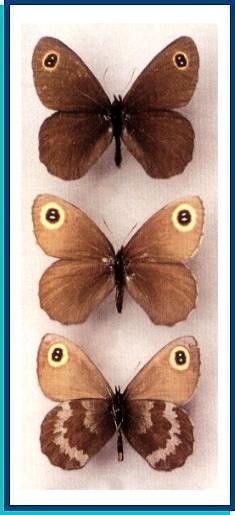 · TYPE LOCALITY. "...in provincia Irkuzkiensi" [Irkutsk Region, Russia].
· RANGE. From the N. Urals across Siberia, N. Mongolia and N. China to N. Korea.
· DISTRIBUTION AND VARIATION. The S. Urals, central and S. Siberia, the Altai and Sayan Mts., Transbaikalia - the nominate subspecies; the Amur and Ussuri regions - ssp. aporia Schawerda, 1919; Sakhalin - yoshikurana Kishida et Nakamura, 1941.
· HABITAT AND BIOLOGY. Forest edges, flowery meadows, sparse larch forests, in the mountains up to 2,000 m a.s.l. Flight period: June-July. Larvae hibernating.
· SIMILAR SPECIES. E. wanga: UNH without bluish postdiscal band. E. edda: UPF double eye-spot diffusely bordered with reddish colour; UNH without bluish postdiscal band.
Photo and text: Guide to the BUTTERFLIES OF RUSSIA and adjacent territories Volume 1. PENSOFT, Sofia - Moscow. 1997