Melitaea arcesia Bremer, 1861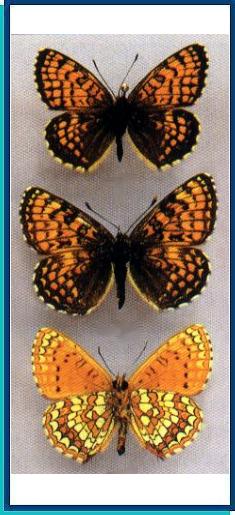 • TYPE LOCALITY. «Baical and Dahuria».
• RANGE. From S. Siberia and Transbaikalia to the Amur region; Mongolia, China.
• DISTRIBUTION AND VARIATION. A rather invariable species but, in addition to the nominotypical subspecies from Transbaikalia, the following two taxa are known to occur over the territories concerned: ssp. minor Elwes, 1899 from the Altais, and ssp. carmana Fruhstorfer, 1915 (= dabanica Baranchikov, 1979) from the Sayan Mts. From the adjacent territories, the taxa chuana Grum-Grshimailo, 1893 (TL: Amdo) and rucepjzcio Fruhstorfer, 1915 (TL: Inn-Snan Mis.) have been described.
• TAXONOMIC NOTES. M. arcesia is often synonymised with M. baicalensis Bremer, 1861, the latter taxon described in the same work but a few pages earlier. However, as one can see from the available illustration (Bremer, 1961: pi. 1, fig. 6), the depicted specimen of M. baicalensis actually belongs to the Mellicta group. Unfortunately, the quality of the picture does not allow to precisely determine which species of the genus Melitaea it really belongs to. Also, the types of both these taxa have not yet been recovered.
• HABITATS AND BIOLOGY. Common over steppe-clad slopes up to 1.500-2,000 m a.s.l. Flight period: June to August.
Photo and text: Guide to the BUTTERFLIES OF RUSSIA and adjacent territories Volume 2. PENSOFT, Sofia - Moscow. 2000