MICROZEGRIS Alpheraky, 1913



Microzegris pyrothoe (Eversmann, 1832)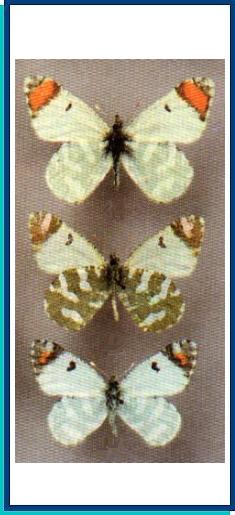 • TYPE LOCALITY. "...in monticulis Inderiensibus ad Jaicum Innerem" [Indersk, NW. Kazakhstan]. . RANGE. From the Lower Volga basin to E. Kazakhstan and W. China.
• DISTRIBUTION AND VARIATION. The SE. European part, SW. Siberia, Turan, the Fergana and Ili valleys, Saur Mts.
• HABITATS AND BIOLOGY. Desert and semi-desert habitats on plains and at foothills. Flight period: March-June.
• SIMILAR SPECIES. Zegris eupheme, Z. fausti: larger, UNH white spots more or less rounded.
Photo and text: Guide to the BUTTERFLIES OF RUSSIA and adjacent territories Volume 1. PENSOFT, Sofia - Moscow. 1997