Metaporia leucodice leucodice (Eversmann, 1843)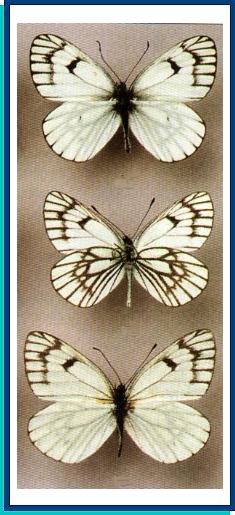 • TYPE LOCALITY. "...in campis hebridis ad lacum Noor-Saisan" [Tarbagatai Mts., E. Kazakhstan].
• RANGE. From Iran and Turkmenia across Afghanistan, Pakistan and Middle Asia to the S. Altai and W. China.
• DISTRIBUTION AND VARIATION. The nominate subspecies (= altensis Ruhl, 1893) occurs in Dzhungarsky Alatau and the S. Altai. In addition, the following subspecies are known: ssp. morosevitshae (Sheljuzhko, 1907) - W. Tian-Shan; ssp. illumina (Grum-Grshimailo, 1890) (= nigroinspersa Verity, 1911) - N. and Inner Tian-Shan, Ghissar, S. Ghissar, Alai, Kopet-Dagh; ssp. aryana Wyatt et Omoto, 1966 - Darvaz, the W. Pamirs.
• HABITATS AND BIOLOGY. Mountain slopes and canyons supporting the host plant, Berberis, at 1,000-3,000 m a.s.1. Flight period: May-September in two or three generations.
Photo and text: Guide to the BUTTERFLIES OF RUSSIA and adjacent territories Volume 1. PENSOFT, Sofia - Moscow. 1997