Potanthus flava (Murray, 1875)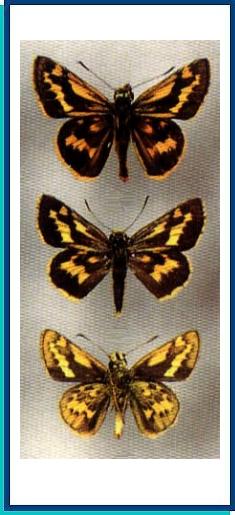 • TYPE LOCALITY. Japan.
• SYNONYMS: japonica Mabille, 1883.
• RANGE. S. and E. Asia from the Amur basin to Japan, Thailand and the Philippines.
• DISTRIBUTION AND VARIATION. The S. Ussuri region, populated by the nominate subspecies.
• HABITATS AND BIOLOGY. Forest edges, sea-shore meadows and other open grassy habitats. Flight period: July-August. In Japan (Fukuda et al., 1984), larvae have been recorded on grasses and Iris.
Photo and text: Guide to the BUTTERFLIES OF RUSSIA and adjacent territories Volume 1. PENSOFT, Sofia - Moscow. 1997