Danaus chrysippus (Linnaeus, 1758)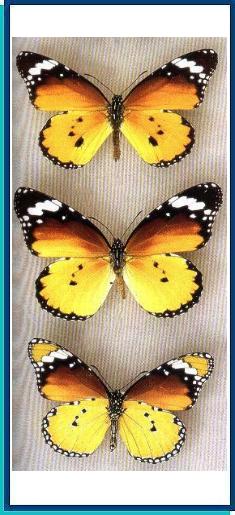 •TYPE LOCALITY. Egypt.
•SYNONYMS: aegyptus (Schroeder, 1759); chrysippe (Hubner, [1816]).
•RANGE. Palaearctic (south), Afrotropical, Oriental and Australian regions.
•DISTRIBUTION AND VARIATION. Active migrant, migratory specimens often observed in Middle Asia (Kopet-Dagh, Turan up to Aral Sea), also recorded in Transcaucasia (Nakhichevan and Lenkoran).
•HABITATS AND BIOLOGY. Open landscapes such as valleys, deserts and/or borders of riparian forests. Flight period: individual specimens in spring (April to May) but in September to October much more numerous. Host plants (Ackery & Vane-Wright, 1984): different species of Asclepiadaceae: Asclepias, Cynanchum, Gomphocarpus, Metaplexis, etc.