Colotis fausta (Olivier,[1804])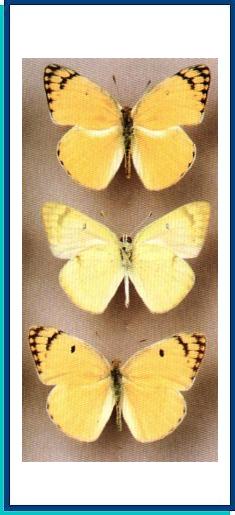 • TYPE LOCALITY. "Beirut" [Lebanon].
• RANGE. From N. Africa and the Middle East across Iraq, Iran and Afghanistan to S. Turkmenia, Uzbekistan and Pakistan.
• DISTRIBUTION AND VARIATION. Kopet-Dagh and S. Ghissar, populated by the nominate subspecies.
• HABITATS AND BIOLOGY. Semi-desert landscapes, mostly along streams. Flight period: September-November in two generations. Sometimes solitary migrant specimens can be observed in spring. Host plant: Capparis herbacea.
Photo and text: Guide to the BUTTERFLIES OF RUSSIA and adjacent territories Volume 1. PENSOFT, Sofia - Moscow. 1997