Kaniska cance (Linnaeus, 1763)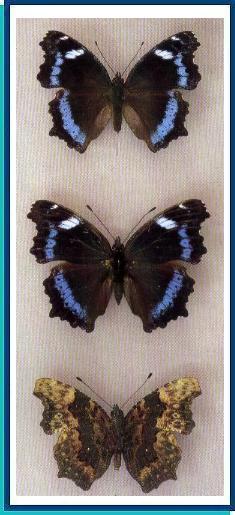 •TYPE LOCALITY. E. China.
• RANGE. Asia from N. India to Japan and from Korea to Indonesia (Sulawesi).
• DISTRIBUTION AND VARIATION. The S. Ussuri region is inhabited by the ssp. charonides (Stichel, [1908]).
•HABITATS AND BIOLOGY. Broadleaved forest. Flight period: July to September and, after hibernation, April to May. Host plant in the Ussuri region (Dantchenko & Nikolaevsky, pers. comm.): Smilax maximowicziL First instar larvae gregarious. Early instars have been studied in Japan (Fukuda et al., 1984) in laboratory condi­tions, where other host plants are HeterosmilaxJaponiccL, Lilium lancifoimm, and Streptoptis amplexifolius.
Photo and text: Guide to the BUTTERFLIES OF RUSSIA and adjacent territories Volume 2. PENSOFT, Sofia - Moscow. 2000