Gegenes nostrodamus (Fabricius, 1793)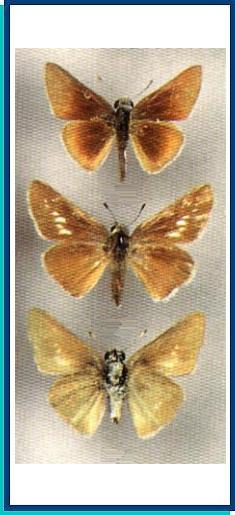 • TYPE LOCALITY. "Barbaria" [NW. Africa].
• SYNONYMS :proclea Walker, 1870; karsana Moore, 1874.
• RANGE. From the Mediterranean N. Africa and Europe across Asia Minor and Arabia to Afghanistan, Pakistan and N. India.
• DISTRIBUTION AND VARIATION. The Caucasus Minor, the Armenian Highland, Middle Asia (lowlands and oases). The species seems to be constant in external characters.
• HABITATS AND BIOLOGY. River valleys, oases, foothills in semi-desert, and mediterranean-type habitats. Flight period: April-October in a succession of generations. Host plants: grasses (Poaceae).
• SIMILAR SPECIES. Eogenes alcides: wings broader; UPS with yellow spots or yellowish super scaling at wing bases; UNF of contrasting colours. Pamara guttatus: FW spots hyaline; UNH with a series of spots.
Photo and text: Guide to the BUTTERFLIES OF RUSSIA and adjacent territories Volume 1. PENSOFT, Sofia - Moscow. 1997