AEROMACHUS de Niceville, 1890



Aeromachus inachus (Menetries, 1859)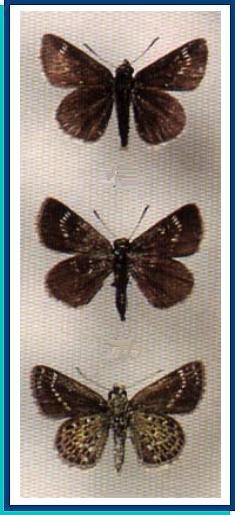 • TYPE LOCALITY. "des bords de lAmour non loin de 1'embouchure du Ssoungari" [the S. Amur region near the delta of Songari River].
• RANGE. E. Asia from the Amur region to Taiwan and Japan.
• DISTRIBUTION AND VARIATION. The S. Amur and Ussuri regions, populated by the nominate subspecies. Variation little.
• HABITATS AND BIOLOGY. Forest edges, grassy slopes and meadows at sea-shore. Flight period: July-August. Spodiopogon sibiricus has been recorded as a host plant in Japan (Fukuda et al., 1984). Larvae hibernating; pupation takes place on the upper surface of leaves.
Photo and text: Guide to the BUTTERFLIES OF RUSSIA and adjacent territories Volume 1. PENSOFT, Sofia - Moscow. 1997